Handcrafted Single Origin Colombian Dark Chocolate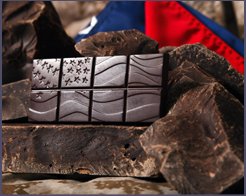 HERO BAR QUALITY
Our Hero Bar chocolate is made using only Colombian Criollo and Trinitario cacao ('ka-kow') beans. These beans are superior in taste to the Forestero beans found in the vast majority of chocolates.
The more common and cheaper Forestero beans, grown primarily in Africa and Indonesia, produce chocolate identified mostly by bitterness, rather than by more complex tasting notes such as "fruity", "floral", "nutty", etc.
When tasting a range of chocolates similar in percent of total cocoa solids to the Hero Bar, the taste description would be limited to "semisweet", "more bittersweet", "more bitter still", and "most bitter". By contrast, the dark chocolates in our Hero Bar vary not just in bitterness intensity, but also in a wide range of additional flavor notes.
The methods by which cacao beans are processed following harvest plays a critical role in the creation of a premium chocolate. For this reason, farmers are managed and advised in the way cacao has to be picked, how the cacao beans have to be extracted, fermented, dried, classified and then stored.
Our chocolate is distinctive because the ideal blend of Colombian cacaos is carefully selected to provide a perfect flavor balance. Further care is taken in roasting, with the temperature adjusted to highlight the incredible benefits of this premium cacao.
The base chocolate is produced by roasting the cacao nibs, rather than the whole cacao bean. This method produces a better chocolate and one that heightens the unique flavors of the premium beans.
The conching process blends the elements of stirring, temperature and time to optimally purify and polish the flavor required by Hero Bar connoisseurs.
Delicious!
Commitment To The People of Colombia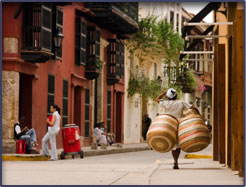 A land of soaring peaks, tropical rainforests, jungles, and exotic fruits and flowers, Colombia is the ninth largest producer of cacao worldwide. The commitment to cacao growers is evident in the ongoing efforts to improve the living conditions of the farmers, while steadily improving cacao quality.
Good labor conditions are a primary focus, and active contributions are made to the well being of workers and their families. Over 35,000 rural Colombian families make a living by growing cacao. Fair cash purchase prices for cacao are guaranteed.
Commitment To The Environment of Colombia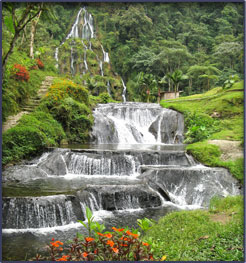 Our producers actively invest in cacao research and new technological developments, and promote sustainable and environmentally friendly agricultural practices. This environmental focus provides control systems that ensure environmentally friendly production processes, including an active recycling program.
Programs exist for the improved handling of solid, liquid, and gas wastes, and personnel are educated and trained in environmental management practices. Because of this commitment to the environment and support for sustainable development, our producer has been certified under the NTC-ISO 14001 standard, and received four important national awards regarding environmental management and handling of natural resources.